A new appreciation for such a beautiful part of the world
The Australian Delegation, led by Robert 'Dipper' DiPierdomenico, is currently in Israel to meet the AFL Peace Team, explore, and experience all the Israel has to offer. We are so excited to bring you a written commentary of the Groups experiences from the entire trip, written from members of the group. We hope you enjoy.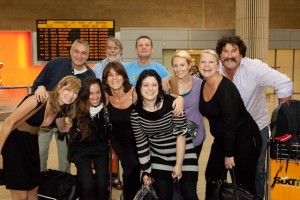 Wednesday 15 June, the Australian delegation left Melbourne airport at 6.30am full of excitement for the journey they were about to embark on.
And arrived in Tel Aviv at 1am with no luggage.
That's right – no luggage. The entire delegation's luggage failed to miss the connecting flight from Hong Kong. With only what they had on their back they arrived at the Beautiful David Citadel Hotel in Jerusalem at 3am, with the same buzz they left Melbourne airport with.
No rest for the Australian delegation, they left the hotel the next morning at 8am – some with the same clothes – others with the pajama tops the airline provided. We went on a spectacular tour around the old city of Jerusalem. Naomi our tour guide was sensational and engaged with the team really well. The group saw, Mt of Olive, Gethsemane, Church of all Nations, visited the place where Jesus was crucified, laid to rest and the tomb he was buried in.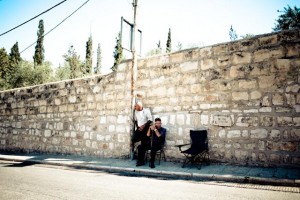 Lunch was a traditional Jewish meal with consisted of 'out of this world' falafels, bread, and all the dips you can you can think of.
In the afternoon the delegation attended an emotional visit to the Holocaust Museum, which there are no words to describe.
We ended the night on a complete high. The old City put on its 'Festival of Lights' which was simply exquisite. The team got to experience a prayer at the Western Wall, and some left notes – which is known to go straight to heaven.
After a jammed packed day the jet lag was starting to set in, but that didn't stop us. We then had a tour of the Western Wall tunnels at 10.40pm. The Western Wall tunnels are the underground tunnel's exposing the full length of the Western Wall. The tunnel is adjacent to the Western Wall and is located under buildings of the Old City of Jerusalem; while the open-air portion of the Western Wall is approximately 60 metres long, the majority of its original length is hidden underground. The tunnel allows access to an additional 485 metres.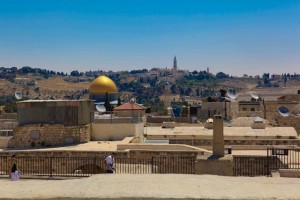 As you can see the team had a fulfilling and educational day exploring the old city of Jerusalem and have a new appreciation of such a beautiful part of the world.
Until next time.